Loch Ness is an iconic landmark of the Highlands and this trek allows walkers to experience it in all its glory. The Loch Ness 360 trail is a 130km circular trek around Loch Ness. A growingly popular route for walkers, runners and cyclists.
Beginning and ending in Inverness, the capital of the Highlands, this well pathed yet sometimes challenging walk can be split into 6 sections. The route combines both the Great Glen Way and the South Loch Ness Trail and takes on average 6-7 days to complete (if walking). Both routes are waymarked, follow the blue waymarks with thistles for the Great Glen Way and blue waymarks with squirrels for the South Loch Ness Trail. 
The walk passes up above Loch Ness, through woodland and villages across varied terrain including paths, forestry tracks, bog and minor roads. There are some challenging sections of the route including steep inclines and uneven, narrow paths so some experience of hill walking and good fitness is necessary to complete the Loch Ness 360.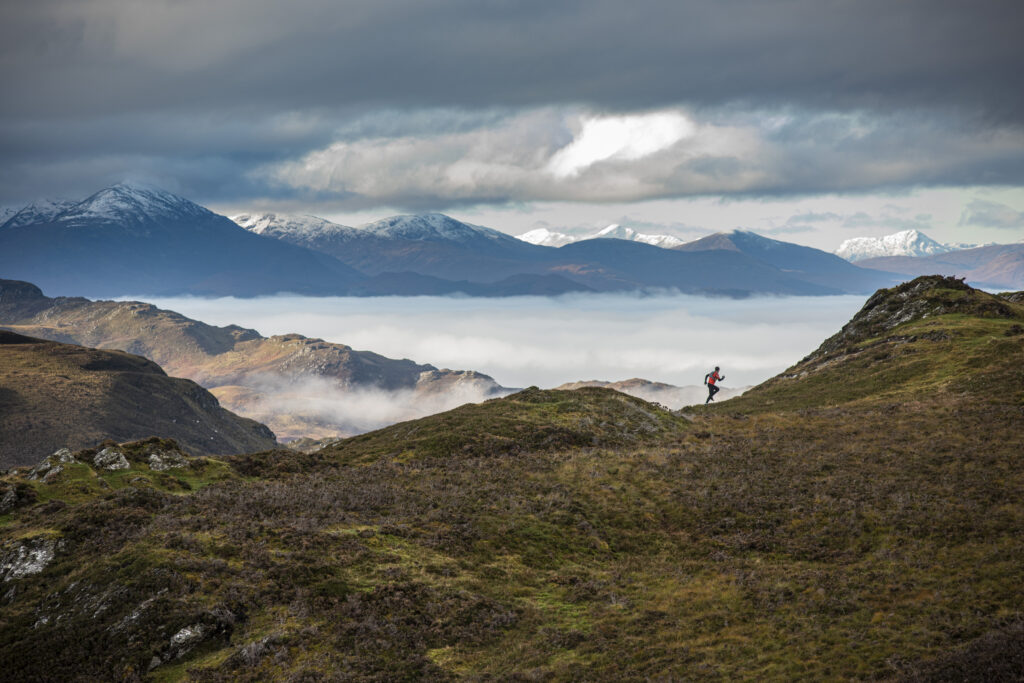 Section 1: Inverness to Dores
(16.5km, approx. 4-4.5 hours)
The start of the Loch Ness 360 and South Loch Ness Trail takes you away from Inverness and along the South Loch Ness Trail towards Loch Ness. Looking back, this stretch boasts impressive views of the Kessock Bridge and Moray Firth. Be sure to pop down to the edge of the loch and enjoy a pint at the neighbouring Dores inn
Section 2: Dores to Foyers
(22km, approx. 5-6 hours)
Leaving the village of Dores this next section takes you across a stretch of forestry tracks and road to the village of Foyers.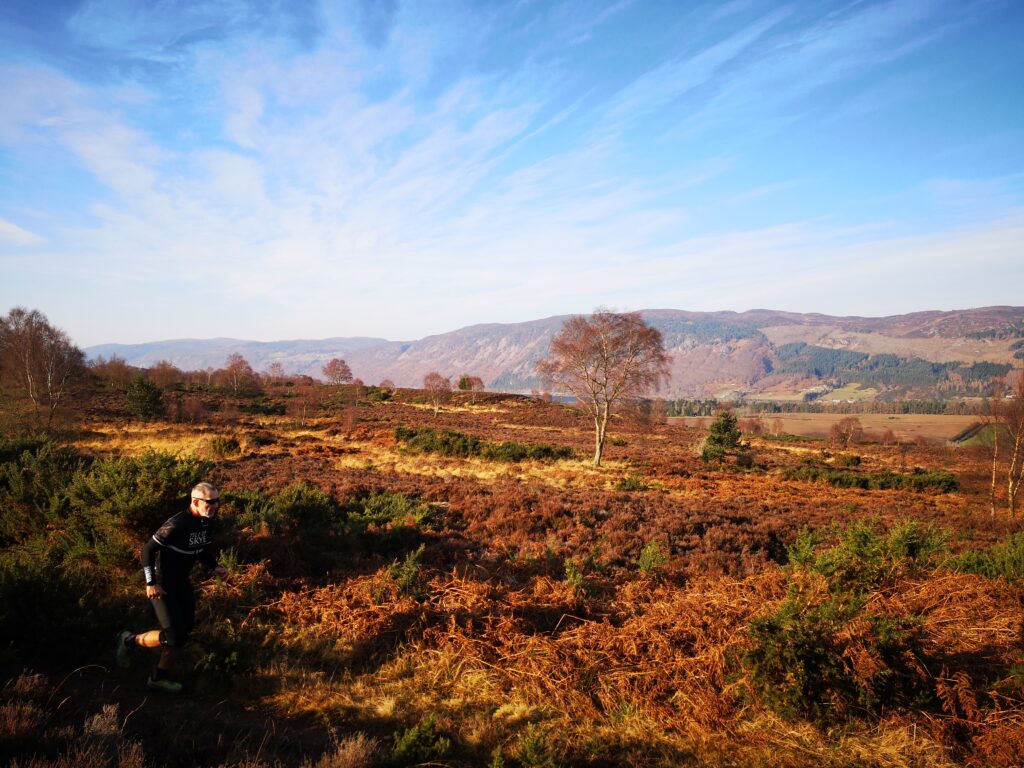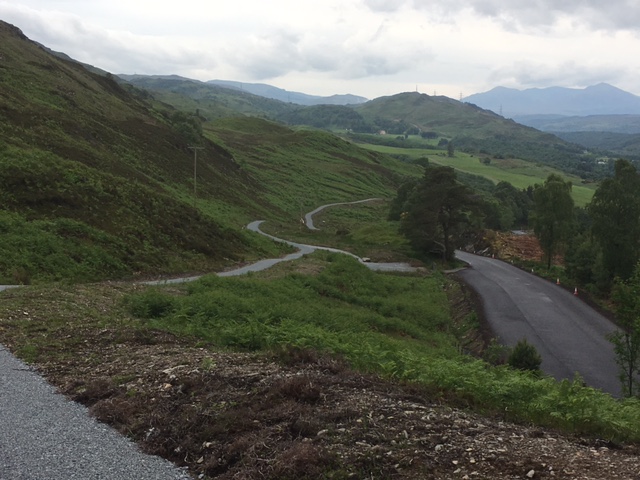 Section 3: Foyers to Fort Augustus
(22.5km, approx. 5.5 – 6 hours)
Continuing on the South Loch Ness Trail, this section passes the halfway point. Passing through a mix of settings and terrain this section has some spectacular views and gives a real feel of the remoteness of the Highlands!
Section 4: Fort Augustus to Invermoriston
(12.25km, approx. 4-4.5 hours)
Starting in the scenic village of Fort Augustus, home of the famous Caledonian Canal Locks, you now pick up the Great Glen Way, with this being one of the shorter sections finishing in the small village of Invermoriston. 
Section 5: Invermoriston to Drumnadrochit
(21.75km, approx. 6-7.5 hours)
Taking you high above Loch Ness this section of the walk has guaranteed spectacular views, even on a bleak day! Be sure to stop and take in the scenery. There is a choice of high and low routes but please check for any forestry works.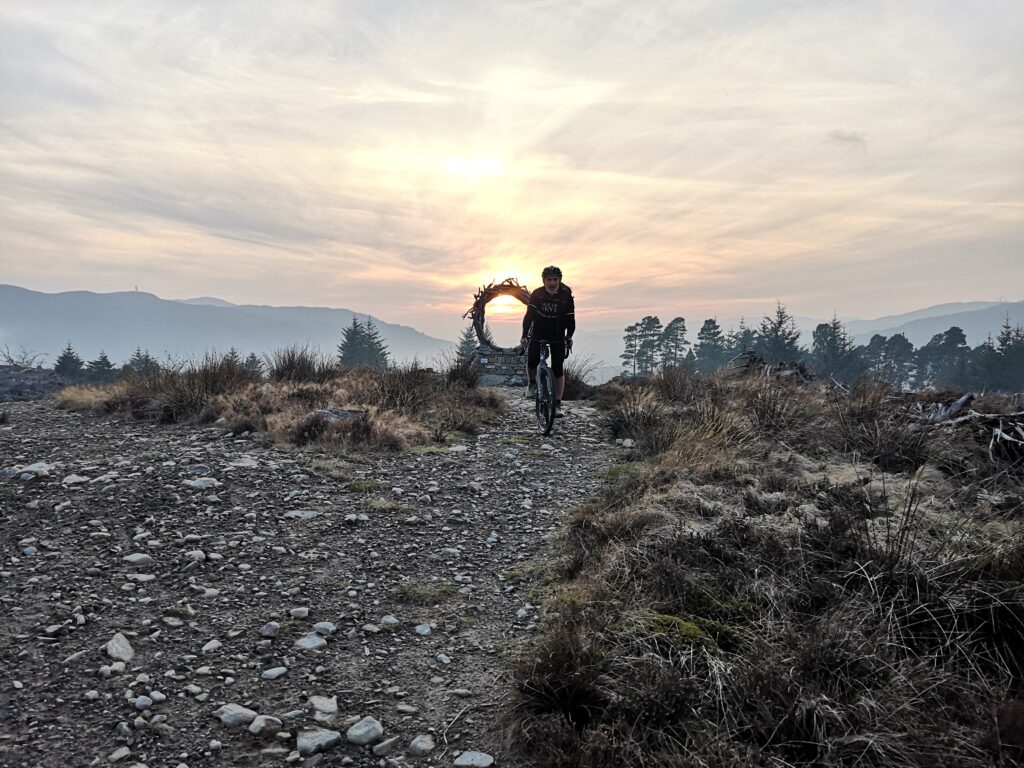 Section 6: Choice of 1 or 2 stages
Drumnadrochit to Inverness
(30.5km, approx. 7-9 hours)
The route begins in Drumnadrochit, the home of Urquhart Castle and takes you along the Great Glen Way to Inverness. This is the longest distance of the 6 sections. The Loch Ness 360 finishes where you started in Inverness.
We can break this section into two stages for you by offering shuttle taxi transfer service from what would be a two night stay in Drumnadrochit.
Shuttle 1 would take you to Abriachan where you would walk back towards your Drumnadrochit accommodation.
Shuttle 2 on the 2nd day would take you back to Abriachan where you would walk the last section to Inverness
Two Stages: *Abriachan Shuttle Taxi Transfer
Day 1 Abriachan to Drumnadrochit
Day 2 Abriachan to Inverness
Selecting 2 stages means you walk 5 miles downhill from Abriachan, instead of uphill and the best views are in front of you! 
If you'd like to split the walk into 2 stages, you can book with us to drop you at Abriachan Forest and walk back to your Drumnadrochit Accommodation, then on Day 2, we take you back to Abriachan to walk on to Invenress. Our drivers are flexible as to your drop off point, giving you the option to do a longer walk on Day 1 or 2, also allowing felixibility on any transport restrictions, (flight/train times), and how tired or sore you are feeling!
Abriachan shuttle transfer and 2 stage option requires 2 x nights accommodation in Drumandrochit.
*Only available to Loch Ness Travel baggage transfer customers. 
Check out some of the other routes we cover here in the Highlands!
For a more detailed breakdown of the Loch Ness 360 Trail visit Walk Highlands.
To make your walk more pleasant save yourself the hassle of hiking with baggage and book our baggage transfer service. We can pick up your bags from any of the sections of the Loch Ness 360 (and other walks) and take them to your next stop.