Welcome to Loch Ness Hub & Travel
Our baggage transfer service runs 20th March 2023 - 20th October 2023
At Loch Ness Hub & Travel we provide baggage transfer services for the Great Glen Way, Loch Ness 360 and East Highland Way. Allowing you to enjoy the walk while only needing to carry your essentials whilst we do the rest.
Our baggage transfer service enables you to stay at most accommodations or campsites along each of the trails. We are happy to create a flexible agenda enabling you to take rest days in the different villages along the routes. This will allow you to soak up village life and see more of the attractions such as Urquhart Castle or Loch Ness Exhibition or even take a cruise on Loch Ness itself. Making memories to last a lifetime.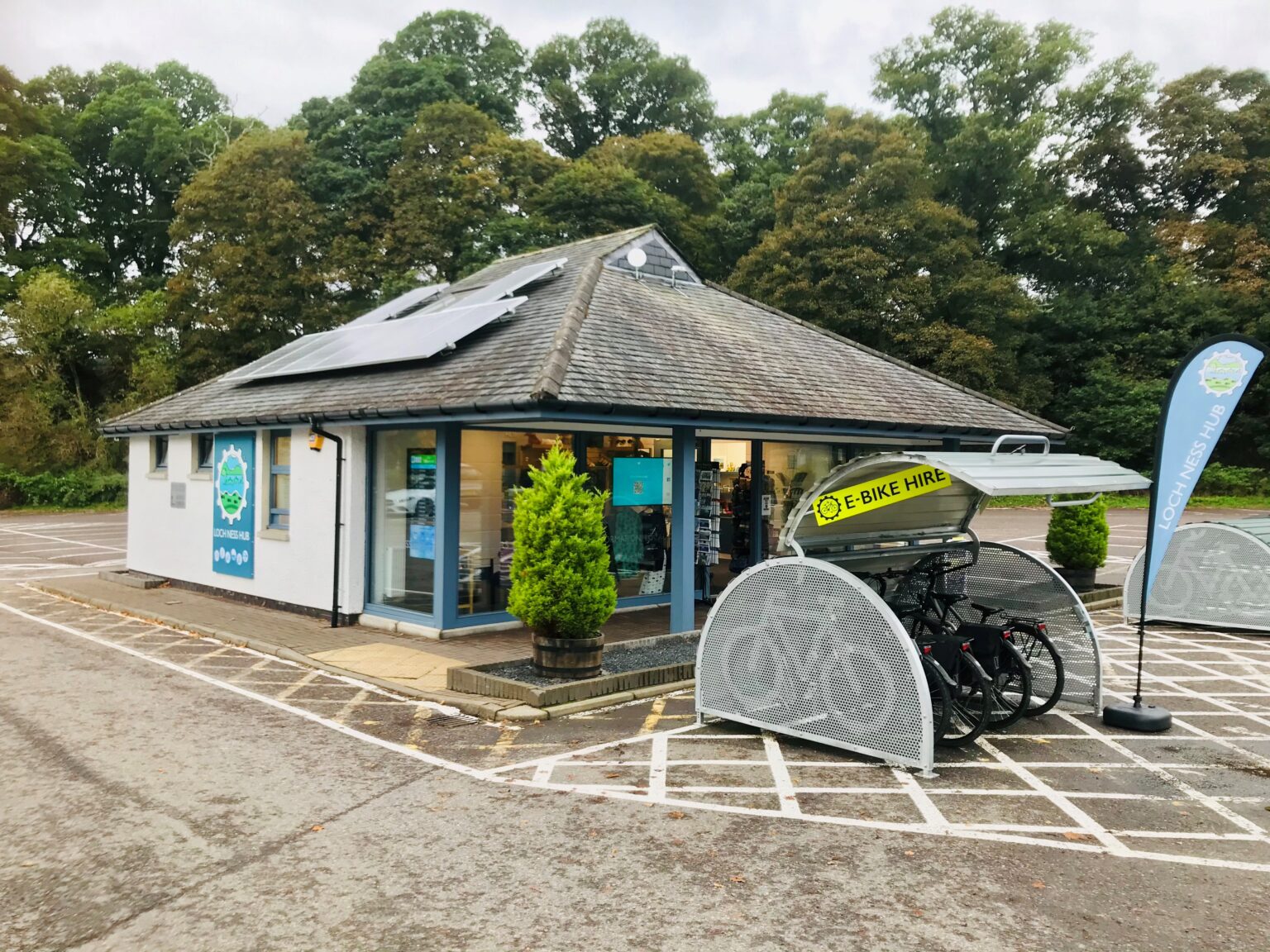 Shuttle transfers between Drumnadrochit and Abriachan/Blackfold are also available for those who want to split the last section of the Great Glen Way between Drumnadrochit and Inverness over 2 days.
This can be booked at the same time as your baggage transfer.
For all other baggage transfer enquiries please contact us. 
We are a Community Benefit Society and have been providing a luggage transfer service to walkers and cyclists on the Great Glen Way for over 10 years.  During that time, we have carried thousands of bags to virtually every form of accommodation along the way.
Our service is also used by the largest tour companies in Scotland and Europe so  you can be confident that your luggage is in safe and experienced hands.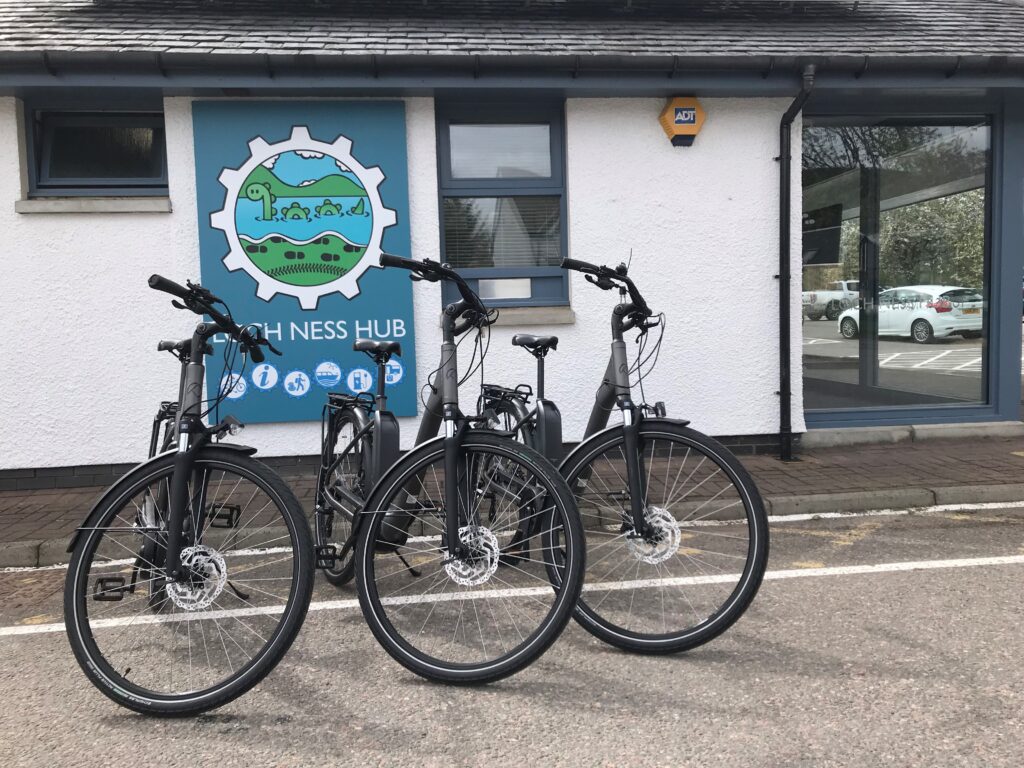 E-Bike hire is also available – April to November from Loch Ness Hub, The Car Park, Drumnadrochit, IV63 6TX.
We have 8 e-Bikes to choose from, in various styles and sizes. Booking is easy just go to our e-Bike page, select the date  you want and then choose your bike size and style.
Proof of identification and pre authorised deposit is required for all eBike hires. There is a also a minimum age of 14 years and height restrictions may apply.
For eBike Hire Terms & Conditions please click here
Maps, Books & Great Glen Way Merchandise
To purchase your Great Glen Way merchandise click on the button below. We have t-shirts available in various colours and sizes with our Great Glen Way exclusive design printed on the front. You can shop online or visit our shop at Loch Ness Hub in Drumnadrochit.
We also stock a selction of maps and books both online and in our shop at Loch Ness Hub in drumnadrochit.