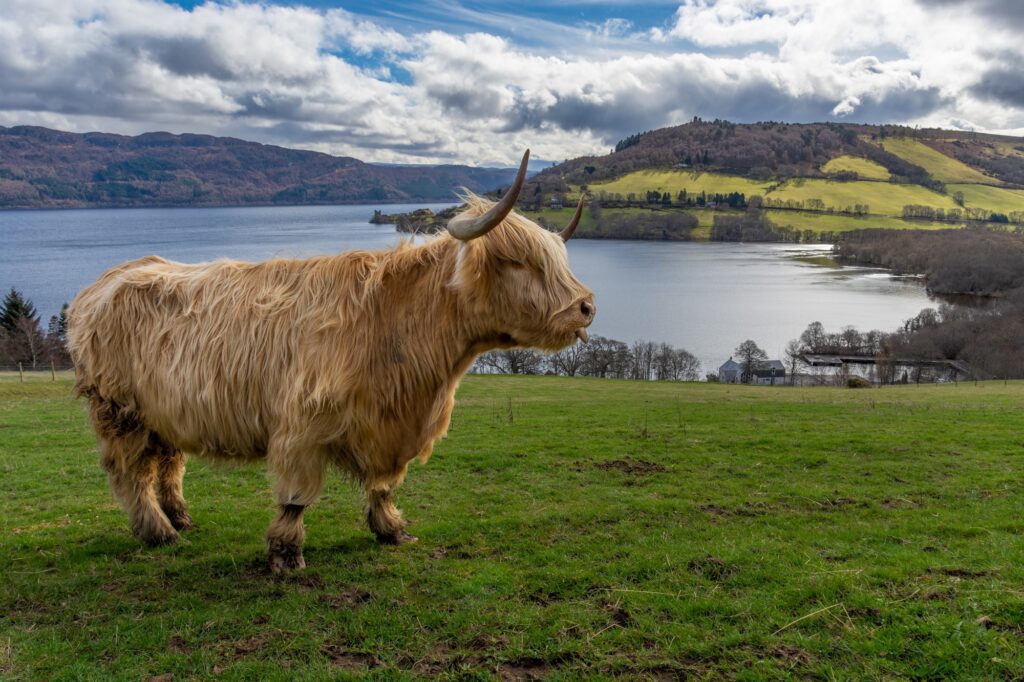 Experience the rugged beauty of the Scottish Highlands in the company of adorable Highland Coo cows with our Highland Coo Tour. Our tour takes you to a working croft above picturesque Drumandrochit, where you can marvel at stunning panoramic views of Loch Ness and historic Urquhart Castle. Get up close and personal with the majestic Highland Coo cows, known for their impressive horns and long, curly hair. Don't miss the chance to immerse yourself in the natural beauty and charm of this iconic and beloved region. Book your Highland Coo Tour now and make unforgettable memories with these amazing creatures as they graze in lush green fields against the stunning backdrop of the Scottish Highlands.
You'll also have the chance to meet the newest members of our Highland Coo herd, including a fluffy and adorable baby calf with a soft, fuzzy coat and big, curious eyes. This little one is sure to steal your heart. Don't miss the chance to see it in person – book on our next tour.
But that's not all – on our tours, you'll also get to see the Highland Coo cow royalty, such as the majestic cow standing proudly in front of the stunning panoramic view of Loch Ness and the historic Urquhart Castle. With its impressive presence and the stunning landscape, this is an experience that will stay with you forever.
So what are you waiting for? Book your Highland Coo tour today and immerse yourself in the natural beauty and charm of the Scottish Highlands, all while making unforgettable memories with these amazing creatures.
Our tours run daily at 1.30pm – complete the form below or give us a ring on 01463 832566 to book.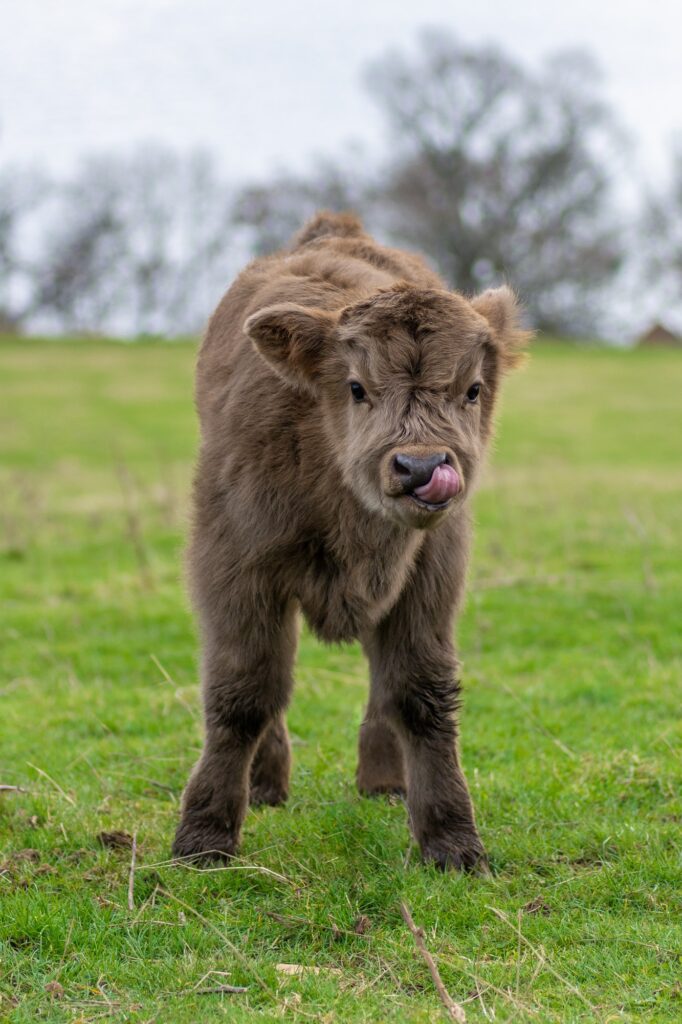 How To Book Your Highland Coo Tour
Booking a tour with us is easy! To reserve your spot on one of our Highland Coo Tours, simply complete our online contact form with your preferred tour date, the number of people in your group, and any special requests or requirements you may have. Our friendly staff will respond to your inquiry promptly and provide you with all the information you need to make your booking.
Alternatively, call us on 01463 832566 to speak with one of our knowledgeable representatives who can answer any questions you may have about our tours and assist you in booking your reservation. Or if you prefer, you can send us an email with your inquiry and we'll get back to you as soon as possible with all the details.
No matter how you choose to get in touch, we're here to make the booking process as smooth and hassle-free as possible. So don't hesitate – book your Highland Coo Tour today and get ready for an unforgettable adventure in the stunning Scottish Highlands!
Highland Coo Tour - Price List
After you finish your Highland Coo Tour, don't forget to stop by The Hub to purchase a souvenir Highland Coo to remember your experience by. We have a wide selection of cute and cuddly Highland Coo souvenirs to choose from, so you're sure to find the perfect memento of your visit to the Scottish Highlands. Whether you're looking for a plush toy, tea towels, aprons, or a piece of local artwork, The Hub has it all. Come visit us today and take home a piece of Highland Coo magic!